Take the opportunity to gain insights into how you can help children with disabilities be included in games and sports. Over two sessions, participants will have the chance to have a taste of what it means to be a Sports Minister.
Sports ministry, broadly defined, is any approach that uses sports to bring people closer to God, and learn how to live their beliefs in the world of sports.  
If you:
love sports
are involved in Christian Ministry
work in an Educational Institution
Sports Ministry can broaden your perspective of your current role and guide you to use it as a means of evangelization. 
Join us on both or one of the sessions. On both days we will have tasters of blind soccer, goalball, baseball, sitting volleyball, and tennis.
Friday 3rd February – 'Come and Have a Go at some All Ability Sports
Saturday 4th February – 'An Introduction to Play and Sports Ministry with individuals of all abilities'.
Speaker: Rev. Steve Jones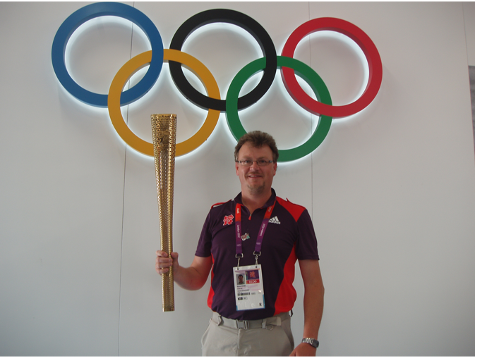 Steve Jones is from Wales in the United Kingdom and served for a number of years as a volunteer chaplain to a professional rugby team (the Ospreys) and later moved into a chaplaincy position with a wheelchair rugby team. In 2012 he was one of the Sports Chaplains in the Athletes Village at the Olympic and Paralympic Games in London. In 2014 he served as Chaplaincy Manager at the International Paralympic Committee's European Para Athletics Championships in Swansea, managing an international team of 24 chaplains.
Steve has also served as a sports chaplain at the World Para Athletics Championships 2013 in Lyons, France – the Commonwealth Games in Glasgow in 2014 and in Gold Coast Australia in 2018. – the World Wheelchair Rugby Cup 2015 in London – the European Blind Football Championships 2015 in Hereford, England. He is also a goalball coach (goalball is a Paralympic sport for individuals with a visual impairment) and he and his wife Sarah help run the South Wales Goalball club
Dates Friday 3rd February
Dates: Saturday 4th February
Time: 8:00 pm – 10:00 pm
Time: 10:00 am – 1:00 pm
Venue: De La Salle College, Birgu
Venue: De La Salle College, Birgu